News: Our comprehensive article on the history of Fulper lamps, entitled "Fulper's Vasekraft Lamps" and written by Jon Kornacki with photographs by David Kornacki, has been published in the Spring 2012 issue of the Journal of the American Art Pottery Association. Now you can view the full article here (click the pic):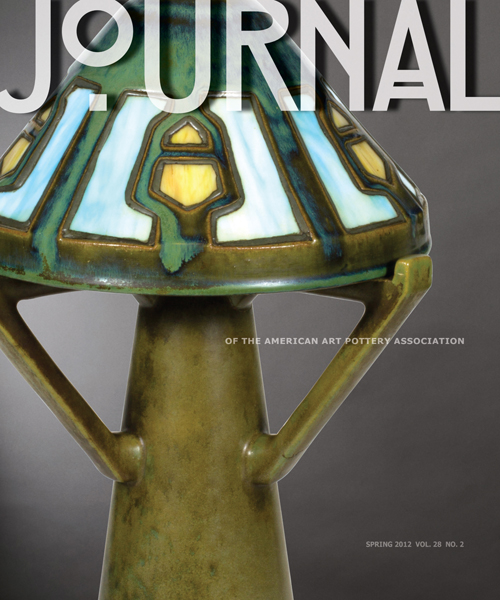 You can also order a copy of the Journal here
The Fulper Pottery Company of Flemington, New Jersey produced art pottery circa 1910-1935. Fulper's "VaseKraft" pottery is distinguished by high-quality and innovative glazes applied to a variety of forms.
Fulper.net was developed to encourage the appreciation of Fulper pottery. It offers examples of Fulper's best work, guidance on evaluating individual pieces, an exploration of the history and evolution of Fulper's VaseKraft line, and a unique Fulper VaseKraft Lamp Gallery. There is no commercial purpose and no prices or values are included. Questions about Fulper pottery in general or specific pieces will gladly be answered.
Photo copyrights are held by the original photographers, and photo contributions are appreciated. Please support the auctioneers, dealers and museums listed on the links page. Very special thanks to David Rago - Craftsman Auctions for the generous lending of photographs.
This site is under construction -- but visit our ever-expanding Fulper VaseKraft Lamp Gallery and the Forms and Pottery pages !
Brought to you by Jon Kornacki and David Kornacki (www.RoycroftCopper.com)